Protect Your Holiday Home with WISE Wireless Security Alarm System
Are you looking for a security solution that will keep your holiday home safe and secure, even when you're not there?
Owning a holiday park home is a dream come true for many people, but it also comes with a responsibility to keep your investment safe and secure. That's where WISE comes in – our connected security alarm solution has been protecting thousands of holiday park homes throughout the UK for years.
With our system, you can rest easy knowing that your holiday home is in safe hands. Our WISE alarm is linked directly to park staff and sends a silent alert that ensures rapid response to any alarm activation. Plus, it's monitored year-round, 24 hours a day and 7 days a week, so you can have peace of mind even in the offseason.
Protecting your holiday home has never been easier!
Protecting your holiday home is easy as 1, 2, 3. Simply tap the WISE Hub before you leave, and the alarm will be armed, ensuring your holiday home is protected while you're away. Our state-of-the-art technology is designed to provide hassle-free security, so you can be confident that your property is being monitored 24/7, even when you're not there.
Don't leave the safety of your holiday home to chance.
The Benefits of Choosing WISE for Your Holiday Home Security
Year-Round Protection
Protect your holiday home 24/7, even when you're not there.
Easy and Simple to Use
Easy and simple alarm operation with fobs - arm and disarm with ease!
Battery Powered
Completely wireless battery-powered alarm system without any unsightly wires.
Professionally Maintained
Secure, hassle-free installation and on-going maintenance by our expert team.
How does WISE Wireless Security work?
It's simple! The WISE alarm system seamlessly connects to the WISE network on your park, ensuring it's always connected and ready to go. If activated, your park team will be alerted immediately to any potential threats, providing prompt action. Plus, our system alerts us to any maintenance issues, such as battery replacements, so we can address them before your alarm loses its connection. Trust WISE to keep your holiday home safe and secure, without any interruptions.
Our annual subscription provides comprehensive aftercare, year after year, ensuring your holiday home is protected and monitored year-round. Here's what it includes:
Connection
Your WISE subscription connects your holiday home to your park security team and alerts us to any required maintenance issues, so we can ensure your alarm is continuously connected to your park network.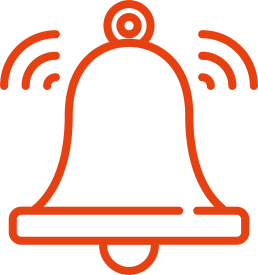 Response
The WISE alarm sends a silent signal to park security if triggered, ensuring that your park team are notified promptly and can respond accordingly. Your holiday home is monitored against intruders whether you're miles away or just out for the day.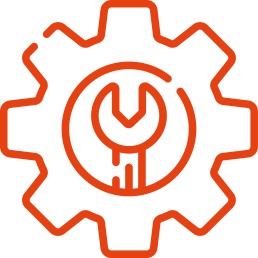 Maintenance
With your subscription, you don't need to worry about servicing your alarm. We cover all parts and labour, regular maintenance, and provide 24/7 monitoring. We even change the batteries as soon as they're getting low, giving you complete peace of mind that your system is always up and running smoothly.
Operating your WISE security alarm
Protecting your holiday home and staying connected has never been simpler. The WISE alarm is designed to be user-friendly and independent of the mains power system, ensuring your holiday home is safeguarded even when you're not there.
Arming and disarming made easy Arming the alarm
It's as easy as swiping your key fob over the RFID symbol. The alarm will beep continuously for 45 seconds, then take effect. Forgot to arm it? Don't worry, your park team can remotely activate it for you. Disarming the alarm
Its just as effortless - swipe your key fob over the RFID symbol, and you'll hear a beep confirming you've successfully deactivated the system. You have 45 seconds to disarm the alarm upon entering your holiday home, ensuring quick and convenient access
Frequently Asked Questions
Please complete the form provided below, and we will reach out to you at the earliest convenience.